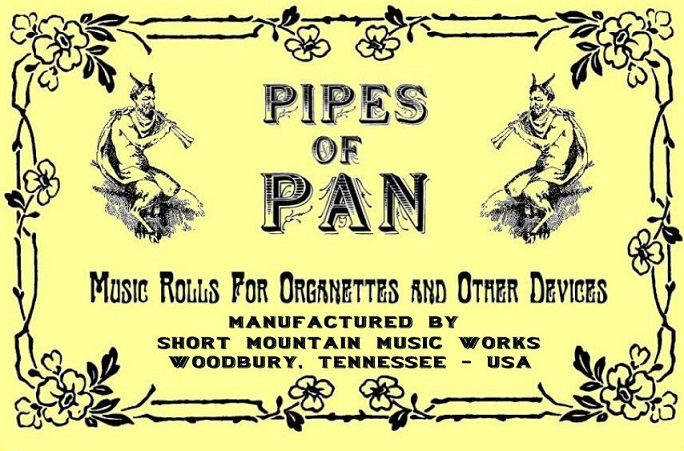 In 2011, we acquired roll perforating equipment from Ed Schmidt, who had been re-cutting music rolls for
antique organettes since 1979. After updating the machinery and the program to operated it, we have continued
providing music for these wonderful old devices, as well as re-cutting and arranging new music for 20 note
street organs and larger player reed organs such as the 46 note Aeolian and the Orchestrelle.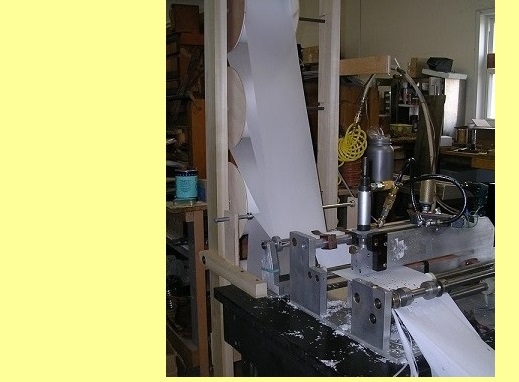 Our perforator works on a single punch system drivenby a compressed air cylinder. Both the cylinders
and punchesare interchangeable. Not the fastest way of making rolls, but it is much easier to go from one
format to another, which for our purposes is much more desirable. The mechanism works very much like a
computer printer. The punch moves side to side on a worm drive operated by a stepper motor. The paper
is pulled through by pinch rollers. On the same shaft there are circular trimmers. This makes for accurate
alignment of the music on the roll. Depending on the thickness of the paper up to 4/5 copies can be made at a time
Minimum Orders
Some formats for which there is little demand, or the thickness of the stock limits the number of copies we can make at
one time, makes it hard to build up a stock of music. Despite the interchangeable punches, it does take considerable
time and effort to set up for each format. Therefore it is necessary to set a minimum order for certain types of rolls.
Please check the catalog listings for further information.
NOTICE!
Our ISP is having trouble sending/responding to certain servers (gmail, sbglobal, and outlook, that we know of).
If you send us an order or correspondence and do not receive a prompt reply, please resend to this alternative address:
bt.smmw@gmail.com
22 note Migon - Indian Orgel rolls now available
Thumbs Up!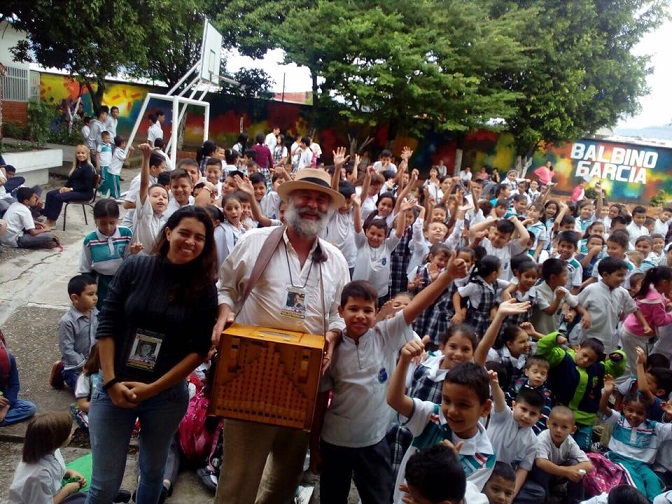 School kids in Piedecuesta, Colombia, enjoying our music. Oscar Nemeth of the
Museum of Performing Arts in Catamarca
,
Argentina, travels to over South America with his Castlewood Organ entertaining and educating children at schools and events
Meet Jesse Moore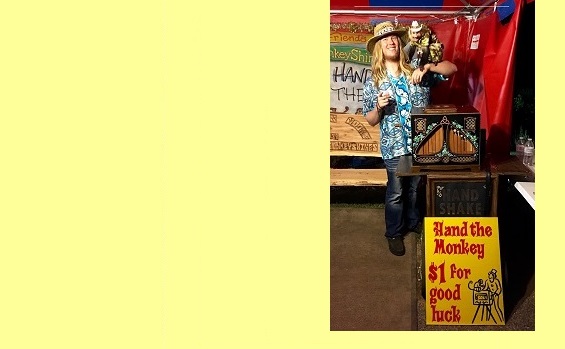 In the old days an organ grinder with a monkey or some other trained animal was a common
site, which has all but vanished. Over the past 50 years,the organs have made a come back. There are several
Monkey Organ Rallies that take place in America and Europe of which I have attended. Many of the buskers
have a toy monkey or two perched on top of or beside their instruments. There is one guy who has a fancy box
upon which is written, "Our Performing Monkey." You open the lid only to find a mirror at the bottom.
Here is a fellow who has a troupe of REAL trained monkeys!
Sunshine Monkeyshines
provides an entertaining
and educational experience for the entire family. Check them out!
Links
The Organette Music Repository
Kevin McElhone Mechanical Music
Harold Draper - Fine Organette Restoration and Sales
Zara-Ruzo, Maker of Yankee Doodle Organs
Sunshine Monkeyshine - Organ Grinder with REAL monkeys!
Harold Draper - Fine Organette Restoration and Sales