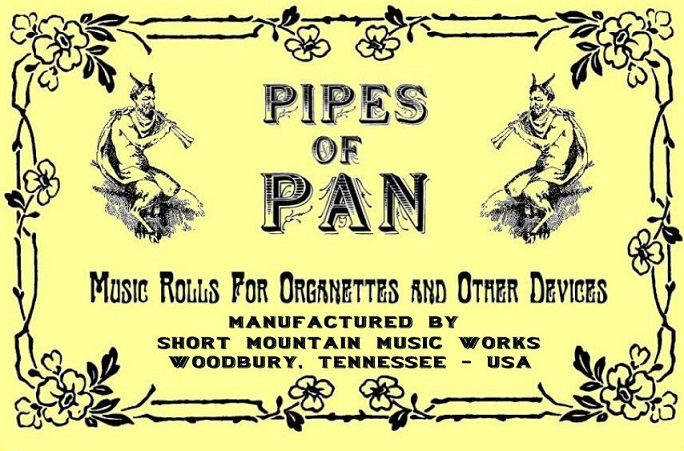 Aeolean 46 note rolls
After a great deal of effort, we have been able to soup up the Schmidt perforator and software to handle
more notes than it was originally designed for. Now for the first time in 100 years NEW ROLLS are available
for the Aeolian 1000 series of player organ. These were the very first devices to play a full chromatic range by
a paper roll. For now the catalog is rather small, but a couple of collectors have offered to loan rolls for recutting.
We are also Looking for Wilcox - White 44 note rolls to either buy or to copy. Rolls for copying will be promtly
returned after scanning. Loaners well get a choice of copy of the roll they
provided or selection from our catalog in any format.
Besides re-cuts, featured, are some new arrangemets, by my self and
Martin Ellis,
whom I owe a load of
thanks for moral support and providing some great new arrangemts.
New selections will be added at any time, plus we also plan to cut a few Wilcox-White 44note and 58 note Grand and
Orchestrelle rolls, so please check the site frequently.
20 note 110mm and 140mm Street Organ rolls
We are very pleased to offer some delightful arrangements by Hiddo van OS. His style is reminiscent of Carl Frei
featuring some American as well as familiar European tunes.
Links
The Organette Music Repository
Kevin McElhone Mechanical Music
Harold Draper - Fine Organette Restoration and Sales
Zara-Ruzo, Maker of Yankee Doodle Organs