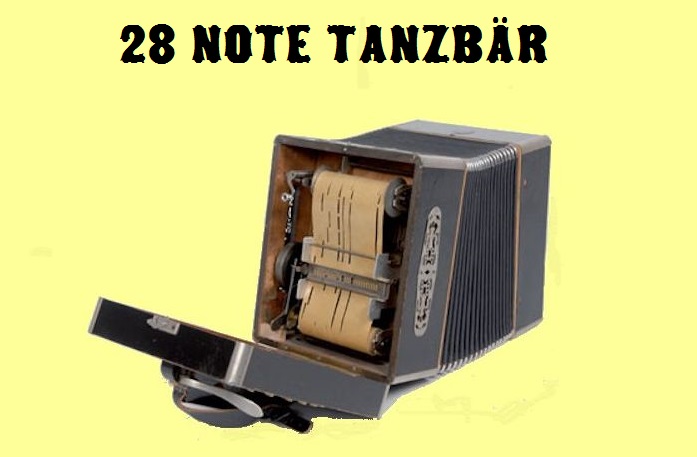 3 ROLL MINIMUM ORDER
Price A - $37.50
Selections available in Abridged format
TNZ-1081 TRIUMPHAL MARCH - AIDA
TNZ-1123 MY WILD IRISH ROSE
TNZ-1196 NEARER MY GOD TO THEE
TNZ-1198 HOME SWEET HOME
TNZ-1359 HINDUSTAN
TNZ-1411 LAST NIGHT ON THE BACK PORCH
TNZ-1416 LET IT RAIN, LET IT RAIN!
TNZ-1423 WHEN YOU AND I WHERE SEVENTEEN
TNZ-1425 I WONDER WHAT'S BECOME OF SALLY
TNZ-1472 OLD KENTUCKY HOME
TNZ-1471 SILVER THREADS AMONG THE GOLD
TNZ-1476 SIDEWALKS OF NEW YORK
TNZ-1483 LET ME CALL YOU SWEETHEART
TNZ-1490 VALENCIA
TNZ-1566 THINKING OF YOU
TNZ-1575 MY HEART STOOD STILL
TNZ-1605 SONNY BOY
TNZ-02 BYE BYE BLACKBIRD
TNZ-04 LAURA'S THEME
TNZ-05 SWEET ROSIE O'GRADY
TNZ-06 YOU AND YOU
Price B - $42.00
TNZ-01 BLUE DANUBE
TNZ-03 DILL PICKLES RAG
TNZ-1003 WALTZDREAM, THE - Liese ganz liese -
TNZ-1030 BARCAROLE - TALES OF HOFFMAN
TNZ-1149 GARDES DU CORPS
TNZ-1154 STARS & STRIPES FOREVER
TNZ-1152 OUR DIRECTOR MARCH
TNZ-1161 WEDDING OF THE WINDS
TNZ-1167 REPASZ BAND MARCH
TNZ-1079 BRINDISI - LA TRAVIATA
TNZ-1232 UNDER THE DOUBLE EAGLE
TNZ-1475 HUMORESQUE
We are looking additional rolls in good to restorable condition to scan and add
to our catalog. Please email us for more information and tell us what you have.
The rolls with two digits are missing their original roll number. Any help recovering
would be greatly appreciated.
Extra spools $6.00 each
Extra Boxes $3.00 each